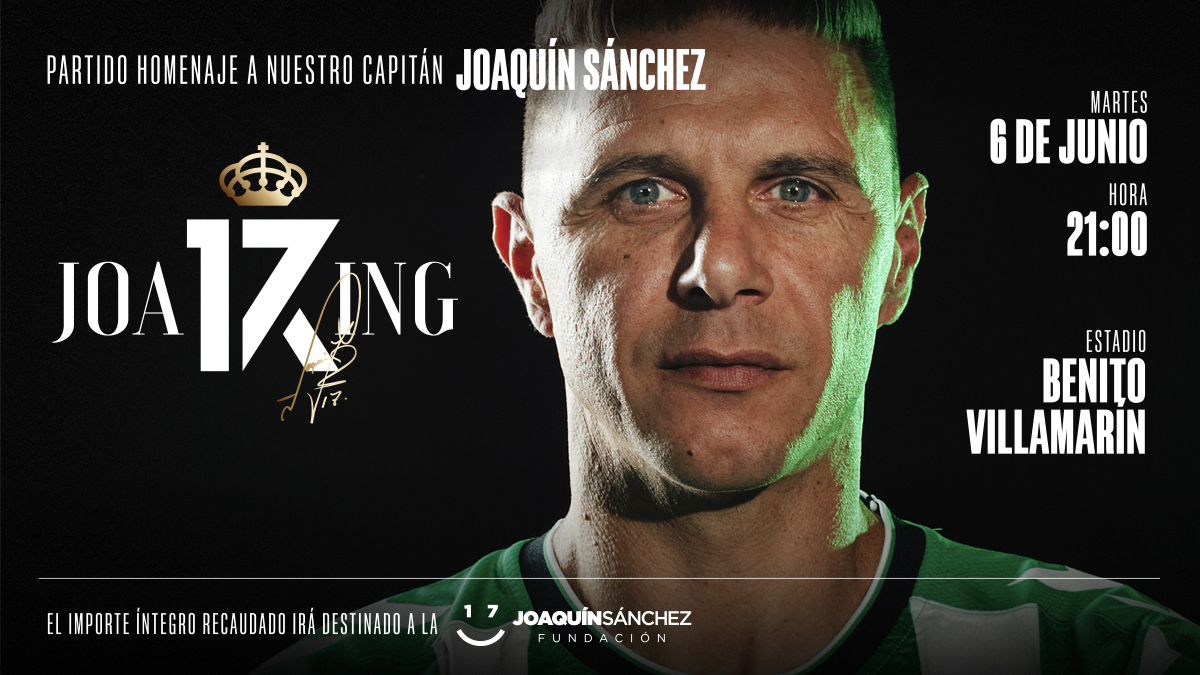 Joak17ing, a legendary Brand
An own logo to endure time
Joaquín is retiring from professional football once the seson ends. Real Betis record man. The legend of the 17. As part fo his legacy, the Club launches his own line, his own brand: Joak17ing.
A wordplay that joins two concepts, Joaquín and King. It also includes the number 17 to emphasise the message. Because there is no doubt that Joaquín is the king of Real Betis Balompié. Because of his talent, his charisma and his personality. A unique player and persona that goes beyond football.
A social icon that is and will laways be a great amabassador for the Club for the vaues he represents on and off the pitch.
He is Joaquín. Joaquín, the one from Betis.