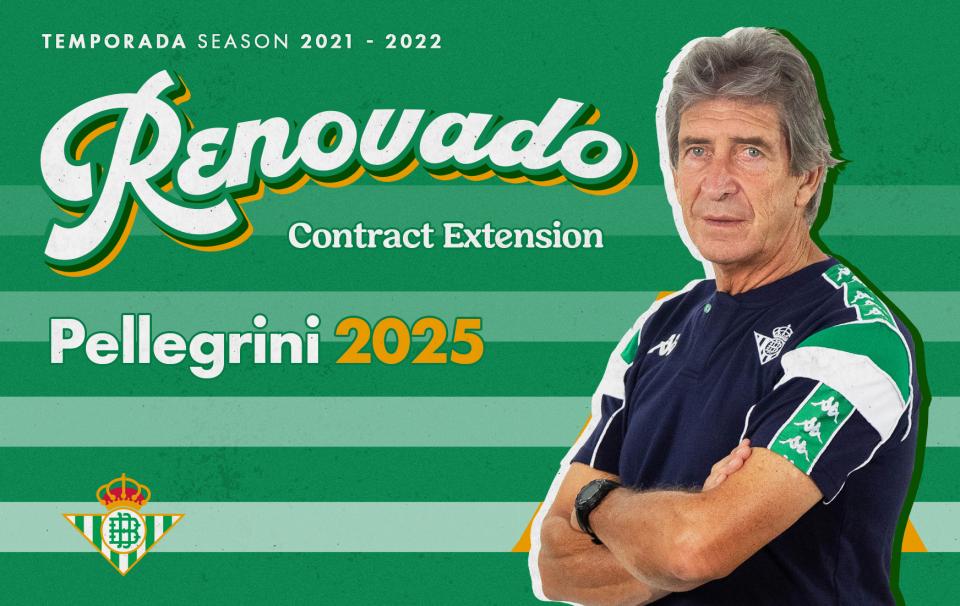 Manuel Pellegrini extends his contract with Real Betis
The Chilean coach signs until 2025
Real Betis Balompié and Manuel Pellegrini have reached an agreement for the contract extension of the Chilean coach. The Green and White head coach signs a new contract until 2025.
Manuel Pellegrini arrived to Real Betis in the summer of 2020. In his first season in charge of the squad, he qualified the team to play the UEFA Europa League after finishing in 6th position in LaLiga. In the current season, the team is in third position in the league and competing in Copa del Rey and the Europa League.
The Chilean manager has become the coach with the highest percentage of victories in Real Betis Balompié history. Also, with him in the bench, the team plays an attractive, offensive and recognizable football.
The coach's contract extension means an important step forward in Real Betis Balompié's growth project, getting behind one of the most prestigious coaches in world football. The agreement has been reached quite quickly, due to great relationship existing between the coach and the Club's administrators.