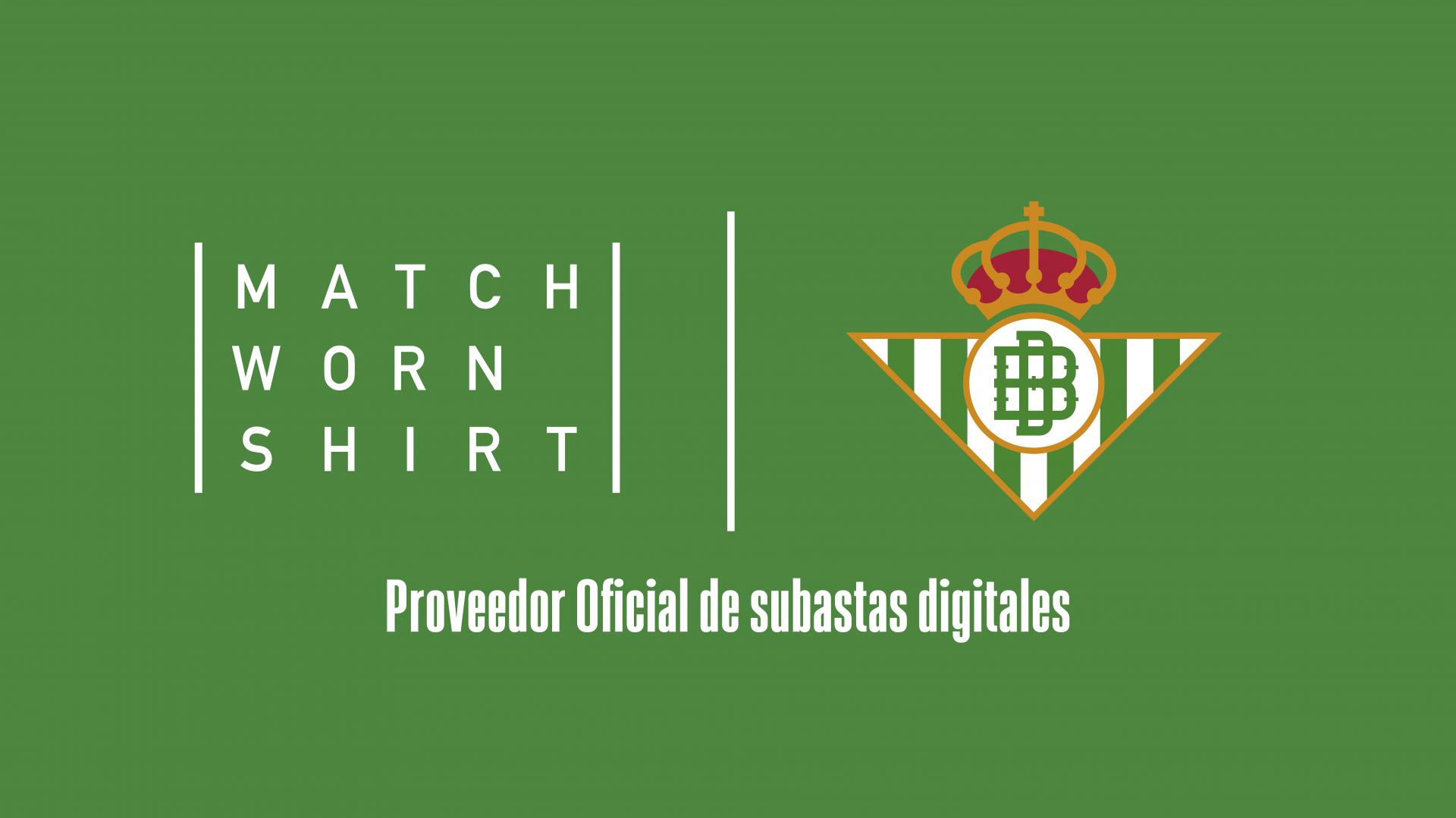 The shirts used by Real Betis players are now available thanks to MatchWornShirt
A new digital product to get unique first team and Betis Women items
Real Betis and MatchWornShirt have signed an agreement through which the Green and White supporters and football fans all over the world can buy, in an auction, the shirts used by the players in the games. Completely exclusive products that are now available at
https://www.matchwornshirt.com/team/real-betis
.
This agreement will extend until the 2024/2025 season and it includes auctions about the shirts used in some games during each year. In the current 2022/2023 season, shirts from several games, both of the men and women's first teams, will be available to be purchased. The number of shirts available will increase in the upcoming years.
To take part in the auctions, the fans have to log in at MatchWornShirt.com, the Club's official digital auction provider. Once the auction begins. It will be open for at least four days. An app for mobile devices will be available soon.
This agreement is a new step taken by the Club to strengthen their digital presence, making available to the fans items that were inaccessible before.
Juan Useros, Real Betis CMO, stated: "This agreement is a new global gate for the Club's digital assets. Memorabilia and love for football history is on the growth in recent years, among our fans and at international level. MatchWornShirt is world leader in this sector and it's an honour to bring our two brands together."
James Flude, Business Developent at MatchWornShirt, outlined the importance of the agreement. "The iconic Real Betis' Green and White stripes are a symbol in Spanish football. We are very excited to offer part of this legendary Club's history to fans all over the world."