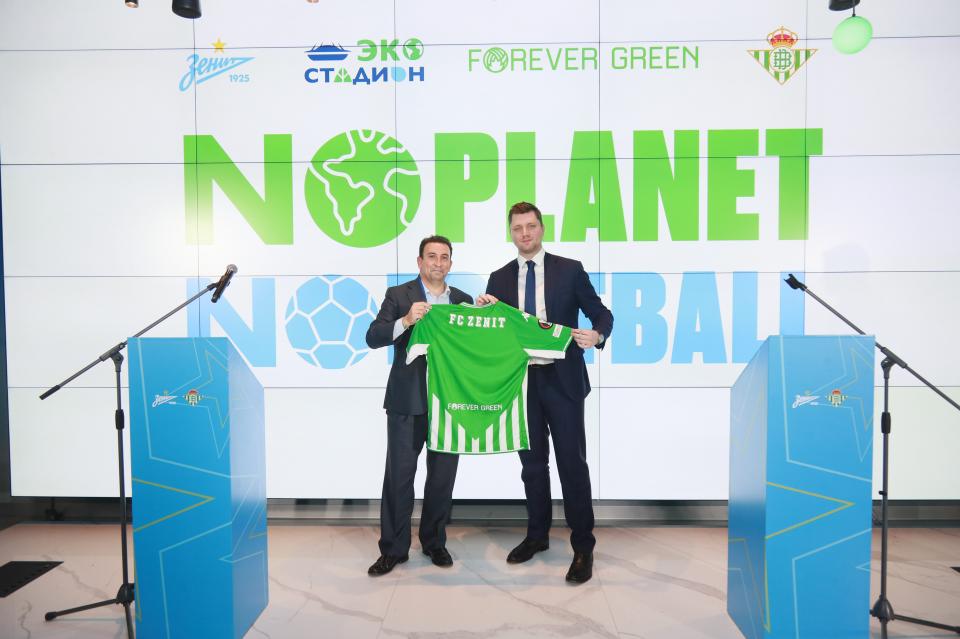 Zenit and Real Betis join forces to protect the environment and work towards sustainable development
Zenit and Real Betis have signed a deal for the next two seasons with the stated aim of working together on social projects and environmental sustainability.
Before the first leg of the UEFA Europa League tie between the two clubs the Gazprom Arena will host the signing of a cooperation agreement by the blue-white-sky blues and the verdiblanco. The two clubs are aiming to share their experience and expertise in areas such as corporate sustainable development and environmental protection. After the signing of the agreement by club representatives, the Betis delegation will take a tour of the special eco projects at the Gazprom Arena.
FC Zenit and the Gazprom Arena have been developing the eco-stadium programme since 2021 and have applied many projects that work towards environmental protection, corporate social responsibility, recycling of the stadium's waste, sustainable consumption, energy saving, green transport and other green initiatives.
Real Betis launched their own Forever Green international sustainability platform in 2020 with the aim of promoting and supporting environmental protection programmes. Betis became the first club to become a UN carbon footprint partner and the Spanish football club is working hard to fight climate change, promote recycling, use eco-friendly transport, and conserve natural resources.
Zenit have now joined the Forever Green international platform and are one of 50 partner companies and organizations from across Europe.
Zenit and Real Betis football clubs call on the whole world to be take action to protect the future of our planet! No planet - no football!