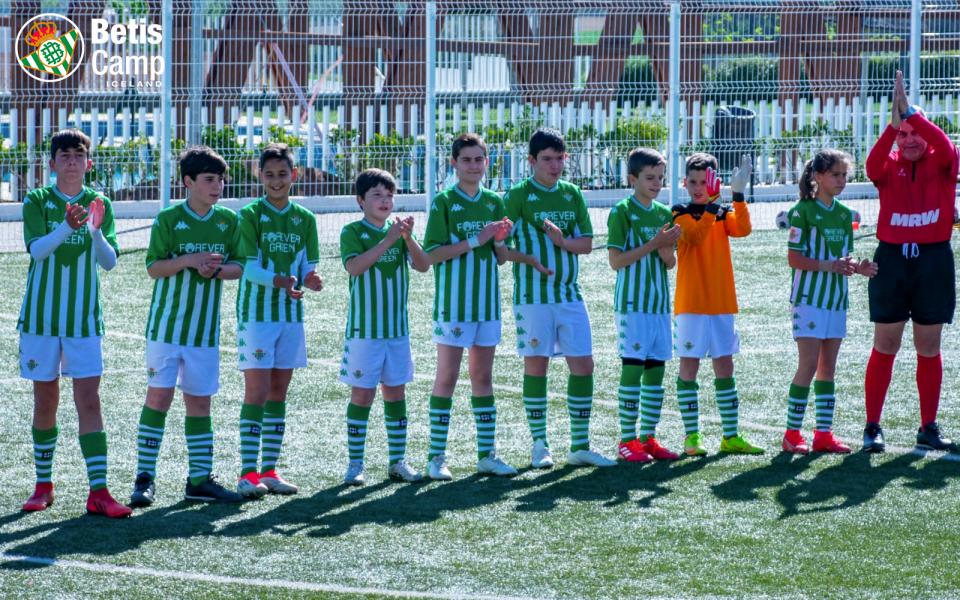 'Betis Academy on Tour' will start in Iceland
Betis Camp Iceland will be the first camp in the project and will begin on the 6th of June
Real Betis Balompié and its Foundation announced last month the launch of Betis Academy On Tour, an international sporting project consisting on football camps in Norway, Dubai and The Philippines. Iceland has now been added to the list, and it will be the first place where this initiative will take place.
Betis Camp Iceland will be hold in Reykjavik and more than 100 footballers aged between 16 and 23 years old will be able to participate. Apart from the camp itself, the best players in Betis Academy on Tour will travel to Seville to enjoy Betis VIP experiences through the program Behind The Scenes.
The Green and White institution will resume this project in July with Betis Camp Norway, Betis Camp Philippines will take place in August; and September will see the development of Betis Camp Dubai. The Club's methodology will be implemented in all these camps.
The camps will be launched together with The Football Academy. This new international project will be coordinated by Juan Parra, from Real Betis Foundation Sporting Area, and the Club will provide two coaches.
Betis Academy
Betis Academy is an international sporting project developed by Real Betis and their Foundation. They have a camp in Zimbabwe that began last season and has continued this year. Betis Academy is also underway in Algeria, Irak and Mexico. Also, several camps have been done in several locations: United States, Morocco or China, among others. This international area also has the project Behind The Scenes. Thanks to it, nine Japanese players have trained this year at Real Betis Balompié facilities.
Real Betis Foundation has been working for years with children in Seville with its Football School. Las season, more Academies have opened in other places in Andalusia.