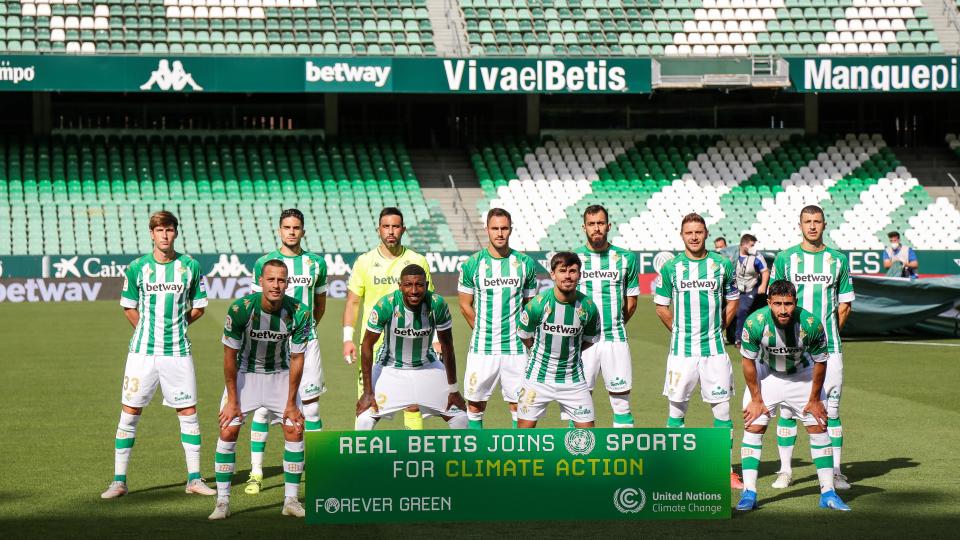 Real Betis Balompié joins the initiative 'Sport for Climate Action' of United Nations
The Green and White Club and Forever Green will be part of this campaign alongside 229 sports institutions
Real Betis Balompié and Forever Green have joined the initiative 'Sport for Climate Action' of United Nations as participants of the Sports for Climate Action Framework.
The initiative 'Sports for Climate Action' calls all sports organizations to acknowledge the contribution of the sports sector in climate change and our responsibility to fight for climate neutrality for a safer planet.
Real Betis will join this initiative along all its sections: first men's team, women's team, basketball, futsal and the Genuine team.
Through collective action and cutting-edge leadership, we have the power to make this transformation happen. By signing the Frame work, we have shown commitment in playing our role to guarantee that the sports sector is moving towards a low carbon emissions future.
Following the five basic principles comprehended in the Framework and the targets of the Paris Agreement, Real Betis Balompié will work to promote a higher environmental responsibility; to reduce the global climatic impact of sports; to use our platform to educate in climate action; to promote a responsible and sustainable consumption; and to defend climate action in our communications.
We hope that our commitment will inspire our fans, society, and the government to increase their climate ambition in a joined effort to reduce global warming by 1.5 degrees Celsius. This is a race that we can -and should- win to prevent a worsening in the draught, flood, extreme heat, and poverty risks for hundreds of millions of people.