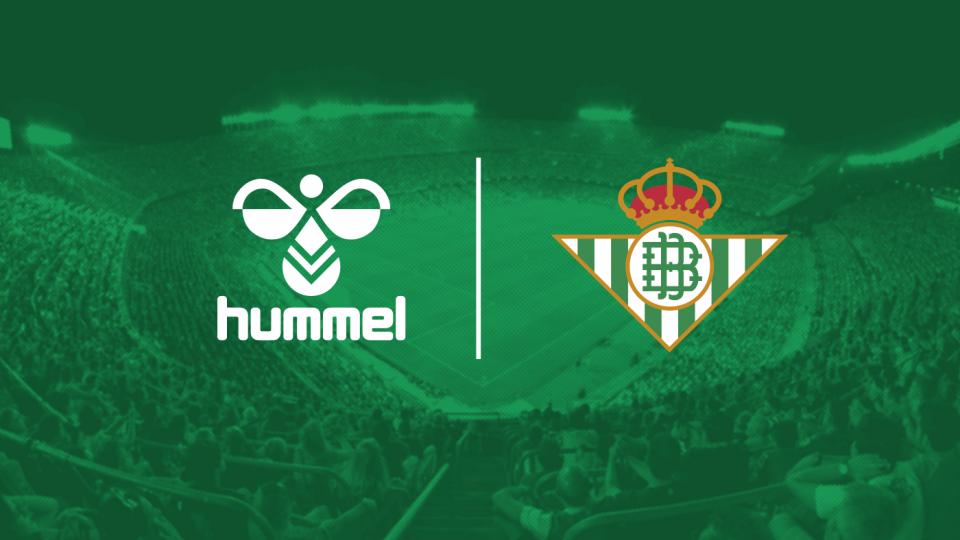 hummel, new Real Betis Balompié technical sponsor
The Danish brand will be the Green and White Club's skin for the next five years
Real Betis Balompié and hummel have signed an agreement through which the Danish multinational brand will become the Club's new technical sponsor for the next five seasons. hummel will provide Real Betis with the playing and training kits and lifestyle collection for the first team and the rest of sporting sections and Youth teams.
This agreement also includes the creation of customised items for the official stores, that will be directly managed by the Club in the 2022/2023 season. This way, hummel returns to Real Betis Balompié, as the brand already dressed the Green and Whites between 1987 and 1990. 32 years later, Real Betis and hummel cross their paths again.
Ramón Alarcón, business general manager at Real Betis, welcomed hummel: "Real Betis will again wear hummel's logo in a clear bid for quality and growth. We wanted to give our players and fans the best service through a leading brand that shares a lot of values with us. We are also changing to directly manage our own stores, which will increase our revenue and will make possible for us to give a better service to all the Béticos."
José "Coe" García Alcaraz, president of hummel Ibérica, wanted to outlines the importance of joining the Green and White club. "It's an honour to accompany Real Betis Balompié in this journey. We are sure that we can create technical products and an incredible line of merchandising for fans of all ages. This agreement, which positions Real Betis as the main hummel partner in Spain and a reference at European level, fulfills all our professional and personal expectations."
Allan Vad Nielsen, CEO of hummel, assessed the brand's return to Real Betis. " Real Betis is a fantastic club with a long history and great fans. From the moment we had our first meeting, it was obvious that there was a great connection between us. Not just because of our shared history, but also the potential we can achieve together. The Club had a fantastic season last year, winning the Copa del Rey, and we can't wait to enjoy all of this and be part of such an exciting journey with the fans."
As it couldn't be any other way, hummel shares with Real Betis the attention and care for the environment. They are pioneers in creating clothes with a low water consumption, together with other practices that go well with the sustainability aims of Forever Green.
hummel is a brand based in Aarhus, Denmark. The company was founded in 1923 by the Messmer family in Hamburg, Germany. Currently, they manufacture clothes and accessories for the practice of football, futsal, handball, basketball, volleyball, and rugby, among other sports. The company also produces football and handball shoes. They also have a wide line of fashion products, with premium collaborations with designers such as Willy Chavarría or Astrid Andersen.
In football, hummel have different agreements around the world: SC Braga, Everton FC, Southampton FC, FC Koln. Brondby FC or Denmark National team.
In Spain, as a result of their good practices, hummel is one of the main names in technical sponsorship, with 31 agreements and 13.2% of the market.