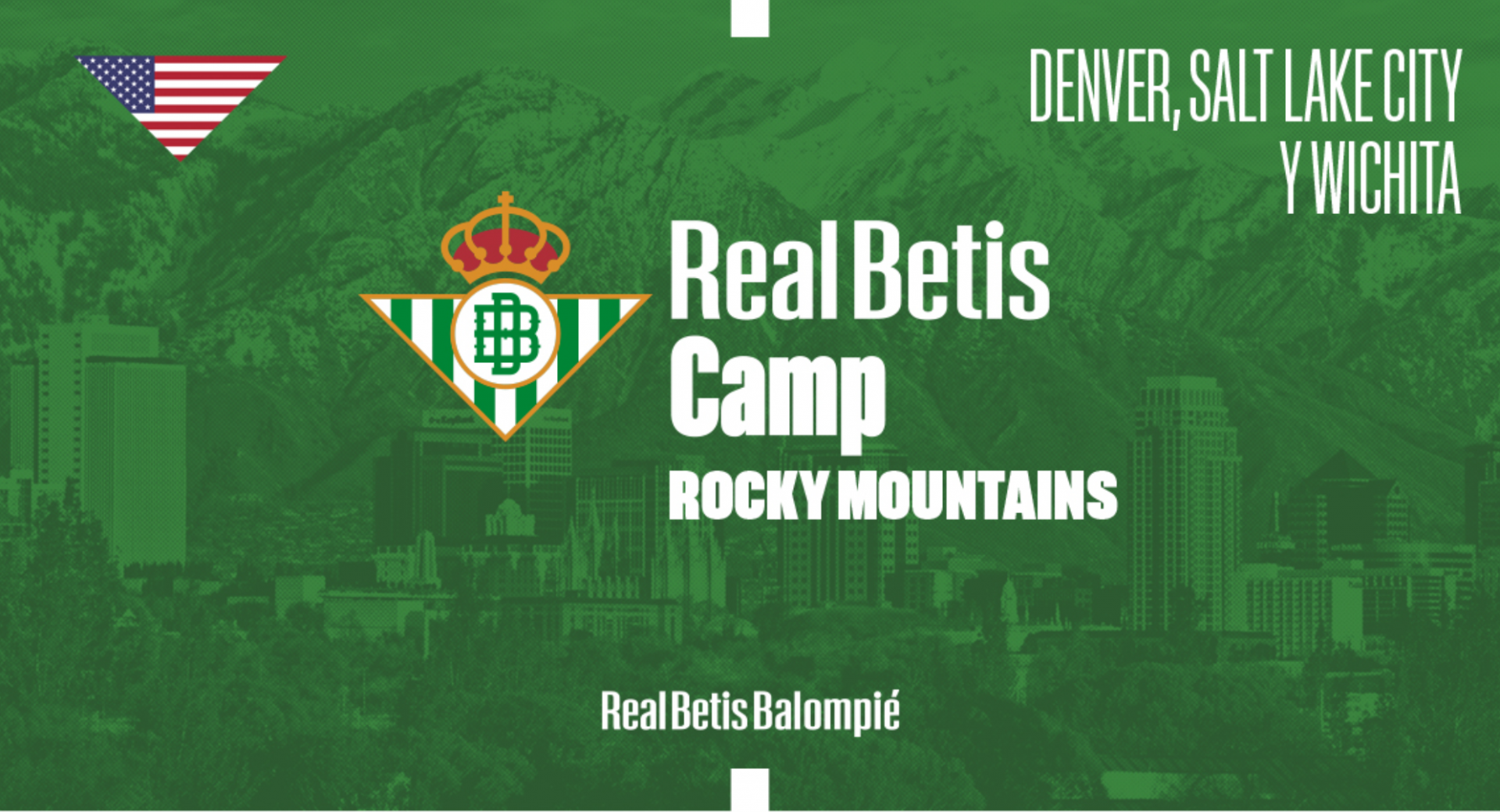 Real Betis will organize their third campus in the USA with Real Betis Camp Rocky Mountains
Real Betis – that already have an Academy in Arizona, two camps in New York and Boston, and four in Florida – will undertake three new camps in Wichita, Denver and Salt Lake City at the end of May
Real Betis continue with their international expansion and add three new cities in the United States of America, where the Green and White club already has Betis Academy Arizona. The new step in the project is the program Real Betis Camp Rocky Mountains.
This new project -part of Real Betis international plan- consists of three new camps between the end of May and beginning of June. The first one will take place in Wichita, from May 29 until June 2. The second will be from June 5 to June 9 in Denver; and the third between June 12 and 16 in Salt Lake City.
In the program Real Betis Camp Rocky, the Green and White club will implement grassroots football following the methodology used at real Betis Youth, applying also the values of Real Betis Foundation, the institution that manages Betis Academy.
As in all the Club's academies, the coaches of this project will receive previous education from Betis Academy, and two coaches from the Club will travel to the venues to conduct the training sessions and improve the technical and tactical concepts of the players. Also, some of the players who participate in this camp will have the chance to travel to Seville to be part of the experience Betis Inside, being able to meet the first team players and train in their facilities.
Real Betis Academy is the national and international program of grassroots football developed by Real Betis Balompié. The aim of this project is to take the Club's methodology around the world so boys and girls who want to improve their football skills can use the philosophy and technical and tactical advice of a top-level football club. More than 1,500 players are already part of Betis Academy. The project already has more than 25 international sites, in places such as United States, Egypt, Algeria, Zimbabwe, El Salvador, Venezuela or Georgia.